How much "healing" do we need? Seriously.
I've asked before. I need to know.
It seems the more I try to heal, the worse everything is, so, again, here is my own personal outlook.
When I was younger (well, not too much younger) things were fine. I had what I thought was normal life issues and problems and then, one day, I realized that I was different.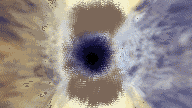 That set into motion the making of the Great Black Hole that I trip and fall into occasionally. The vortex is a great sucking worm of which knows all my secrets and tries desperately to play upon them. It takes me weeks to work myself up to the strength it takes to crawl out of the hole and become "normal" again.
The problem is that I keep being slipped up by trying to be what everyone else's idea of normal is, instead of what MY normal is. I've decided I have to be who I am.
Okay, here is the issue driving today's train of thought:
A year ago, my niece shared with me that my Ex (her uncle by blood), introduced his new girlfriend to the family before our divorce was final. I'll call her HO. At the time, HO had 3 kids living at home. Boy A, 12; Girl B, 8; and Girl C, 6. My niece told me that before they were married, her little boy (almost 2) was in a bedroom/playroom with Girls B and C for a short time before her son began to fuss and cry. Later that night, he kept trying to tell her that his bottom hurt. She saw "signs" and took him to the Dr. the very next day. The Dr. said there was physical evidence of attempted sodomizing. The police were notified. Know what was done?
Nothing.
The police explained that because my great nephew was 2 weeks shy of his second birthday, they could not "believe" him or take his word for who did it to him, tho clearly, he said the girls names.
Seriously!?
Can a child not know pain and fear before that? Are they nuts? Instead of validating the issue, it was cast off and the parents have since divorced. The dad to my great nephew couldn't handle a family who could stand behind my ex and HO and not forbid them from allowing those children to be around other children. You ask, "What did HO say about it?"
"Oh, you're just getting all worked up. It's not a big deal, happens to everyone." (It being sexual abuse).
So, my point is that my nephew and his parents were told to cope - "that's just how things are." Well, it's not how things are, that's backwards. HO's kids should have been forced into therapy, along with my ex and their mother BECAUSE THAT IS WHAT'S NOT NORMAL - NOT PEOPLE LIKE ME!