Warning!
For some of you, these true examples might cause triggering.
They aren't sexual, but of an emotional torment. If they bother you, I'm sorry.

I'm going to share some stuff with y'all. It is not to gain pity, it is for the purpose of driving home the reality of just a few parenting styles that lend themselves to preparing a child to become a pedophiles playmate. I might break them up into 2 or 3 posts so each one is not so long.


1. At meal times, Mom always filled my plate (my sibling's, too) using her adult appetite and never considered my child-size tummy. Then, she made me eat it - all of it.
I never wanted to eat. At least not as much as I saw on my plate. Just sitting at the table made my stomach churn with agony in anticipation of the pain it was about to endure.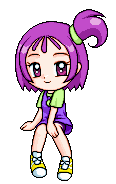 One day, I was sick and my stomach had hurt most of the afternoon
. Mom knew this because I had lain on my bed and didn't want to play. At supper time, The Plate was laid before me and I wanted to die. I couldn't eat it and I knew it. I couldn't help myself, I began to cry and once started, tears came in floods.

To shame me for behaving so badly, my mothe
r insisted Dad get his camera and take pictures. They preserved on film the look of total helplessness and complete surrender to submission, proof they got a charge from my humiliation. The pics personify a twisted way to remember a child and immortalize ones love for her. I was 4, maybe 5, at the time.
Until I grew old enough to fill my own plate, which was a long time because Mom liked to control even that, I endured daily and crippling stomach aches because of the amount of food my mother made me eat. I don't remember my siblings having to eat so much, nor have they indicated they have memories of it. Still, I was thin, until adulthood.
2. I began my periods at the end of my 11th year. I was well on my way to womanhood even before then and I was no longer a virgin, thanks to a neighbor boy when I was 9. I developed quickly and I was embarrassed that my breasts were pushing at my blouses.
When my little nipples hardened and burned against every dress and shirt I wore, I finally asked my mother for a bra.

Mom barely noticed me on a good day and if I asked for something, it sent her into a verbal lashing about how I was the reason the rest of them would go without supper. It was nearly a year before she broke down and bought me a bra. This wasn't the end of the story.
By then, I was nearly a B cup. She bought me a training bra and made me wear it all summer and into the next school year. At least my nipples stopped getting sore from rubbing against my clothing.

My mother's actions told me she never looked at me and if she did, she didn't like what she saw. I had already begun to hide any sexuality because of sexual abuse, so from an 11/12 year-old's view, my body, especially my breasts were ugly, damning, and a curse. What made me female, I decided, was disgusting.

Interestingly, by the time I was 12 (I think), the long awaited satanic ritual had taken place and now that I looked like a woman - no more abuse. Mom, tho, wasn't finished with the scalping of my emotional psyche, that would last for years.
To come: Part 3 and 4.
Ivory