Have you ever heard someone say, "Wow, that song really takes me back!"

Because of DID, a song can actually trigger an unhappy event or be the transport or conduit, that takes me backwards in time. At a very impressionable time of my life, I was raped. That was bad enough in itself, but I became pregnant and my parents wouldn't let me keep her. I know, many of you are wrinkling your foreheads and squinting your eyes and saying, "Huuh?"

I was barely 17 when I got pregnant. I was still reeling from
an atrocious childhood and on the brink of becoming a woman, but I was also still in the clutches of my parents (Mom in particular) who were very controlling. They saw my pregnancy as something I did just to spite them somehow. At the very most, they were sure it would damage their reputation in the community.

I was kept a prisoner in their house. My daily jobs were to help my little sister catch the kindergarten bus, clean the kitchen, and get supper ready. Not difficult at all, but I was not allowed to leave the house, lest someone see me. All day, every day for many months, I listened to the radio and the few 45 records I had, one of them was
Baby I'm-A Want You
by Bread. Again, I know you are wrinkling your foreheads, "Huuh?"

Many of
you, tho, will understand when I say that
I desperately wanted my parents to love me (again), I wanted them to forgive me (again), I would do anything to show them I deserved and wanted their respect (again). In the end, I gave the ultimate sacrifice, my baby, in exchange for all the above. It was in vain. I have hated myself and them for not having the backbone to stand up to them because I loved my baby from the first time she wiggled inside of me. If I thot my life was hell under house arrest, it has been worse than that all these years with out
her. I was such a... a... well trained monkey.
When ever I hear
Baby I'm-A Want You
by Bread. It's not the words that trigger, but the voices, the tune, the beat, the entire song. I become lost in time and space and Blue cries for the loss of a child who is grown, possibly with children of her own.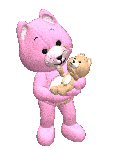 Forgi
ve
ness for what I've done becomes a bloody dagger finding its way to the most sensitive part of m
e. It twists and turns until I am that naive little farm girl running for her life along the foot p
a
th above the lake. My own life looses me along the way of a simple, but horrible, memory and I am forced to be witness again to B
lue's rape. In just a heartbeat of time, I watch my
baby being wheeled away in a tiny little incubator, the wheels making equally tiny little snapping sounds on the polished green tiles.

When you hear someone musing about a song that "takes them back", be mindful of where it takes them.
Ivory